Your present position is:
Products
>> CO2 Recovery Plant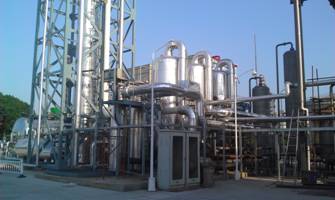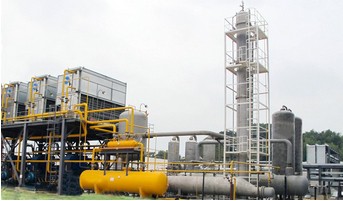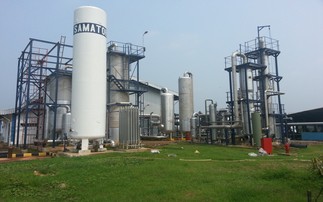 Our CO2 Recovery Plant ues Industrial waste gas(including tail gas after fermentation,combustion,chemical synthesis or the Petroleum waste gas) as raw material, collecting pure CO2 from these tail gases by using of kinds of physical and chemical methods. The purity of CO2 production can reach industrial,food and even electronic grade.
Our CO2 recovery equipment makes full ues of the CO2 produced in the process of cement, chemical fertilizer, alcohol, hydrogen production, and electricity generation,etc. Therefore, the equipment can effectively reduce the emission of CO2,and produce food-grade and industrial-grade CO2. Due to its enviromental friendiness,our CO2 recovery plant has widely applied in the industries of beverage, welding, fire extinction, greenhouse agriculture, oil field, food storage,etc. Thus, it can help effectively control green house effect.
Process Description:
According to the different raw gases, take specific design,with methods of filtration, washing, adsorption, reaction, separation and rectification during industrial processes,to achieve the purpose of the CO2 purification and liquefaction.
Key Performance:
Due to the technical characteristics and advantages, CO2 recovery plant has been widely recognized by the clients in Taiwan, Vietnam, Indonesia, Bangladesh, Sudan, Egypt,Italy and other countries and regions.
End Users:

Coca-cala Grade:
* Hunan Kaimeite Gases Co.,Ltd(Chinese listed company.The biggest LCO2 supplier for Coca Cola and Pepsi Cola in China.)
* Xinghua xinke Gases(One of the earliest Coca Cola suppliers in China,the CO2
proved by Coca Cola,Pepsi Cola,KFC,Mcdonalds,etc.)

Electronic Grade(99.999%):
*Taiwan TXC Corporation(The global second largest frsquency control production manufacturer.)
GongTong Low Carbon can be designed according to the resources and requirements by the user's.